CLASS AND DISCRETION ***
SIMPLY OUTSTANDING 5 STAR HIGHLY UPSCALE SPA LOCATION.
PLEASE VISIT Our Spa PAGE FOR MORE INFORMATION.
OUTCALL IS ALSO AVAILABLE TO MIAMI, FORT LAUDERDALE, AND PALM BEACH.
Travel in Florida, USA, and Worldwide also available.
Our Artists prefer advanced booking if possible.
Artists available for same day appointments on exception only.
Availability Update For All Artists!
Please read for the most current update on Nuru Availability!
Now Available!
Swimsuit Supermodel Type!
Natural Blonde. All Natural. A Natural Person.
Sweet, warm, witty, genuine, open minded, adventurous!
Tantrika/Dakini Practitioner
Now Available!
Gorgeous, spunky, fun Model type sensual courtesan!
All Natural Perky B's, slim, fit, long legs !
5 foot 9 inches of beauty!
Incredible Nuru skills.
An intelligent, warm hearted, down-to-earth, fun, feisty Companion.
Spectacular Escort Skills, Gfe/Pse.
Now Available!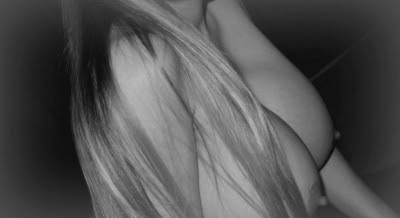 Petite Lingerie/Bikini Model Type.
Fit, Athletic Perfect Curves…
If you are looking for a mind, body, and spiritual sensual Gfe/Pse Nuru Massage Escapade, Geisha Kye is "the Real Deal."
Geisha Kye is best appreciated by those whom personality, spirituality, appearance, outstanding skill set, class, kindness, open-mindedness and professionalism are important.
All-American, exotic ALL NATURAL DD beauty!
Skilled and Trained Master of Tantra, Authentic GFE/PSE (girlfriend experience, porn star experience delivered with heart, soul, and passion. Very real, heartfelt, gentle, intuitive goddess)…. Companionship also available.
Geisha Kye is an authentic Sacred Amrita Nectar Goddess. This is a rarely found talent. This Sacred Amrita Nectar Goddess expresses herself with a liquid nectar expression of femininity during times of certain intense stimulation.
Her version of Nuru is highly skilled , slow, deliberate, and intense due to her developed intuition and extensive training in multiple transcendental arts.
Now Available!
Top rated Beauty!
PERFECT TEN TALL SLIM SUPERMODEL.
100 Percent All American/All Natural Beauty!!!
Wholesome Caucasian fresh faced…
Fit body practices Yoga diligently, you will LOVE her energy and find her charisma addictive.
SUPERIOR APPEARANCE IN EVERY WAY.
SHE IS EQUALLY BEAUTIFUL INSIDE AND THE OUTSIDE.
Exceptionally Talented Nuru Courtesan .
GFE (girlfriend experience), the kind that is real and from the heart.
Authentic PSE (the kind that embodies true passion).
Tantra Breathing , Massage, and with a Tease and Build up Mastery!
Amber sparkles and shines, as she is ABSOLUTELY BREATHTAKING AND RADIANT!
She is Outstanding in attitude, appearance, and skills. Top Rated in every way!
Now Available!
Smoking HOT Centerfold Model Type!
She is our "wildest" artist
Her WELL MASTERED Gfe skills are outstanding.
Her PSE is very passionate and authentic.
Her Nuru is very sensual as she really gives her all into every performance.
Heart of gold, great attitude, fun to be with, charming, radiant beauty!
Currently Unavailable, but can arrange a visit if enough requests.
5 Foot 9 inches of Wholesome Beauty!
From New Zealand!
Small bone, slender, athletic beauty with perfect features and symmetry.
Natural Long-Legged Blonde with glowing tanned skin and a 6 pack.
Incredible Skills. Highly Passionate. Extremely Physically Flexible.
Great Personality and Attitude!
Currently Unavailable!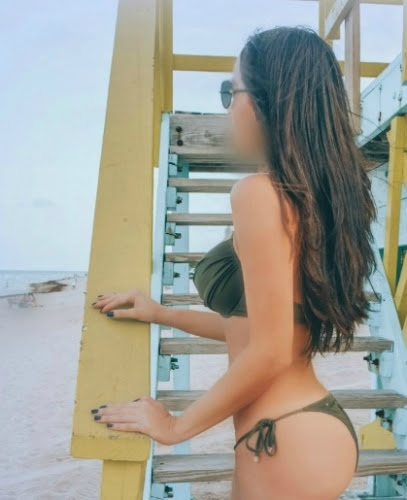 Highly rated, incredible Gfe/Pse Nuru talents!!!!!
Perfect ten bikini slim and toned model type...
Gorgeous All-Natural Vixen….
When personality, looks, class, and attitude matter.
Extremely fun, open minded, down-to-earth….
All-American, Exotically Beautiful, Fit, Athletic, perfect curves, flawless face and body.
When looking for a young woman who is so beautiful it will leave you breathless. Someone who is compassionate as well as sincere. A gentle nature, fun, flirty, and witty. Someone who will give you the mind/body/spirit connection you are seeking..
Faith Summers– Currently Unavailable
Upscale Blonde!
GORGEOUS All-American , All- Natural 34D, Fit, Slender, perfect curves.
5 foot 4 inches with sparkling blue eyes.
Gorgeous, warm, intelligent, sweet, and talented…
For Gfe/PSE Nuru , Escort, and Companionship.
Catering to the Discriminating Upscale Gent who does not like to rush, wants a warm sensual woman who knows how to connect emotionally and sensually.
Advanced Booking Is Preferred. Same Day Appointments Available on Exception Only….
We really prefer to book in advance if at all possible as same day appointments can be challenging for us to accommodate. If you are asking for a same day appointment, you may not be able to get the artist of your choice because our artists are not always available for a same day request, as they all prefer to book in advance. If you are interested in one particular artist over another, we suggest that you book in advance
If you desire same day or next day availability text not only the artist or artists of your choice for any openings, but also please text Rachel 954 549 5010 to see which ladies may have availability at that time. Since you not be able to reach a lady to get to book an immediate appointment, your best chance of getting a same day or next day is to also text Rachael directly and ask her if there is actually anyone available.